President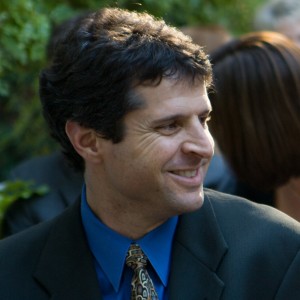 David Tollen is the author of the American Bar Association's bestselling manual on technology contracts, The Tech Contracts Handbook: Cloud Computing Agreements, Software Licenses, and Other IT Contracts, for Lawyers and Businesspeople (ABA Publishing / IP Section 2015).
David represents buyers and sellers in cloud computing, big data, and software licensing agreements, among other technology transactions. He also provides advice and assistance related to e-commerce, social media, industrial design, and intellectual property. He has broad experience with large-scale technology outsourcing, protection of electronic data, international transactions, complex software integration agreements, and procurement contracts for financial institutions, among other matters.
In addition, David provides in-house and public trainings on drafting and negotiating technology contracts, for lawyers and for contract managers, salespeople, financial executives, and other businesspeople. He's a frequent speaker on IP and IT legal issues. He also serves as an expert witness in litigation about IT contracts.
David founded Sycamore Legal. He has served as General Counsel of a publicly traded software company, as Vice President of Business Development for a profitable technology start-up, and as an associate with Morrison & Foerster LLP.
In his spare time, David writes about history for young people. He's the author of an award-winning educational novel called The Jericho River (Winifred Press 2014). (You can learn more about David's non-legal writing at his fiction website.)
---

Education
JD, Harvard Law School, cum laude, 1993
Ll.M., Cambridge University (U.K.), Queens' College, 1994
B.A., U.C. Berkeley, with highest distinction in general scholarship, 1990
---
Honors
Adjunct Professor, U.C. Berkeley Law School, starting Spring 2019
Internet & E-Commerce Lawyer of the Year in California, International Advisory Experts, 2018
Technology Sector Law Firm of the Year for California: Sycamore Legal, P.C., Global Law Experts, 2018
Technology Sector Law Firm of the Year in California: Sycamore Legal, P.C., Corporate INTL Magazine, 2017
The Tech Contracts Handbook, by David W. Tollen: Number-one bestseller from the IP Section of the American Bar Association, consistently from 2011 to 2018;  used in law school classrooms
The Jericho River, by David W. Tollen (novel): Winner at The Next Generation Indie Book Awards and the London Book Festival; Bronze Medalist in the Readers' Favorite Book Reviews & Awards Contest
---

Publications & Speaking Engagements
The Tech Contracts Handbook: Cloud Computing Agreements, Software Licenses, and Other IT Contracts — for Lawyers and Businesspeople, Second Edition (ABA Publishing / IP Section 2015) — book
TechContracts.com — leading contributor, portal in IT contracts; 2016
The Tech Contracts Handbook: Software Licenses and Technology Services Agreements for Lawyers and Businesspeople (ABA Publishing / IP Section 2010) — book
TechContracts.com Articles Archive: http://techcontracts.com/articles — articles
Kampala, Uganda Tech Contracts Master Class, in cooperation with Stanbic Bank, July 2018
Trainings on IT Contract Drafting and Negotiations, various fora, 2005-2018
Big Data Licensing presentation, Advanced Licensing Agreements 2018 Practicing Law Institute (PLI) conference, January 23 and 24, 2018, in San Francisco.
Buyer and Seller Perspectives on Open Source in Tech Contracts, webinar in cooperation with Black Duck Software /available on demand, November 30, 2017
IT Contracts Risk Control: Reducing Tech Providers' Liability — seminar, October 3 2016, TechAssure Fall Conference, Seattle
Cloud Computing Contracts 101 — recorded seminar / available on demand, September 22, 2016, the Barrister's Club of San Francisco

Cloud Computing Contracts 101: Seven Key Clauses & Seven Common Mistakes

— webinar, June 7, 2016, American Bar Association
What You Need to Know About the Cloud Services You Use — podcast/interview, April 26, 2016, through Lawyerist.com
Cloud Computing & IT Contracts: Central Clauses and Common Mistakes — webinar, November 5, 2015, International Association for Contract and Commercial Management (IACCM)
Tech Contracts: Tackling Data Breaches, Patent Trolls, IP Gremlins, and Other Monsters — seminar, October 22, 2015, San F rancisco Intellectual Property Law Association
Negotiating Cloud Contracts — article, July 2015, Financier Worldwide
The Contract Drafter's Job — guest lectures, February 2014 & 2015, Santa Clara University
Cloudy with a Chance of Contracts: How to Negotiate SaaS and Other Cloud Agreements — live & webinar, November 2, 2014, Continuing Education of the Bar, Oakland CA,
Cloud Computing Strategies & Pitfalls, — live program, October 8, 2014, The California Banker's Association, San Diego CA
SaaS & Other Cloud Computing Agreements — live program, February 27, 2014, IP Section of the Barrister's Club of the Bar Association of San Francisco, San Francisco CA, September 18, 2014
Drafting Cloud, Software, and other Tech Contracts: Getting IP and Commercial Terms Right — live program, February 5, 2014, IP Section of the California Bar
Cloud Computing Agreements — webinar, January 8, 2014, Licensing Executive Society of the USA and Canada
Ready-to-Sign License Agreements — article, November 19, 2013, Tech Transfer Central
Master Class on Indemnity in IT Agreements — live program, April 25, 2013, State Bar of California
Radio Interviews on 33.Voices, Stu Taylor on Business, and TechTransferCentral.com (on University Ready-to-sign-Licenses), 2013

Cloud Computing Agreements — February 21, 2013, National Business Institute (NBI)
IP and IT in the Cloud: The Business Lawyer's Newish Job in the World of Cloud Computing and SaaS — live program, October 26, 2012, The 11th Annual Conference on Recent Developments in IP Law and Policy, Golden Gate University
Tech Agreements in an Online World: Eight Key Clauses and the Misunderstandings that Burden Them — live program, September 14, 2012, The 2012 IP and the Internet Conference, Intellectual Property Law Section of the State Bar of California
A Legal Primer on Emerging Business Models in Cloud Computing — June 6, 2012, The American Conference Institute's 2nd National Forum on Negotiating and Executing Effective Agreements for Cloud Computing
Drafting & Negotiating SaaS and Cloud Contracts: Mysteries De-Mystified, Myths De-Bunked, and Clouds Rolled Back — live program, April 24, 2012, San Francisco IP Law Association
Six Lessons for Drafting and Negotiating Better IT Agreements — October 25, 2011, Cyberspace Committee of the Business Law Section of the State Bar of California
Negotiating & Drafting IT Agreements — live programs, September 2011, State Bar of Ohio
SaaS and Cloud Computing Agreements: Key Drafting and Negotiation Issues — teleseminar, July 19, 2011, Intellectual Property Law Section of the California Bar
Tech Contracts: Nine Lessons for Negotiating and Drafting Better IT Agreements — teleseminar, July 12, 2011, American Bar Association
Technology Agreements: Negotiation & Drafting — October, 2009, The California Banker's Association
Software Copyright Licensing October, 2008, The San Francisco IP Law Association
Technology Agreements: Basics for IP Attorneys and Generalists — April 2008,The Bar Association of San Francisco
---
Admissions & Associations
State Bar of California
Adjunct Professor, U.C. Berkeley Law School, starting Spring 2019
Member of the Board of Advisors, Ancient History Encyclopedia, 2017 – present
The International Association for Contract & Commercial Management: 2017-present
American Bar Association IP Law Section: 2010-present
San Francisco Intellectual Property Law Association (SFIPLA), Board-Member: 2009-2015
Financial Institutions Committee of the Business Law Section of the State Bar of California: 2009-2011