Of Counsel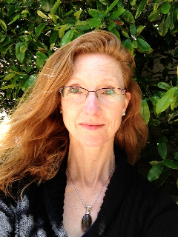 Kathy O'Sullivan's practice at Sycamore Legal, P.C. focuses on technology transactions and related privacy issues. An experienced transactional attorney, Kathy joined Sycamore Legal, P.C. following twenty years as corporate counsel with a San Francisco-based trade association. Her in-house experience includes drafting and negotiating software agreements and other IT contracts, among a wide range of other services. Kathy's prior legal experience also includes work at the San Francisco law firm Lillick & Charles LLP (since merged into Nixon Peabody LLP), and the Berkeley City Attorney's Office.
Kathy leverages her varied background to provide Sycamore Legal, P.C.'s clients with transactional services and advice at a high, yet practical level. She is well familiar with litigation, and strives to avoid it in her deals.
---
Education
Kathy obtained her Juris Doctor from UCLA School of Law, with honors (ranked 7th in class). A New York transplant, she earned her Bachelor of Arts, with honors (summa cum laude), from the State University of New York at Albany.